Reach the Height of SEO
SEO is the storey of the business building where organic traffic resides, and we'll be the elevator to take you there.
Improved Web Visibility
Enhanced Online Visibility of your website by optimising it to make it easier for potential customers to find you
Increased organic Traffic
Optimising your website to rank higher in search engine results.
Higher Conversion Rates
Attract visitors with targeted SEO strategies to convert into customers.
Book a FREE Google ads agency Session (Valued at $497)
Why Choose us for your SEO needs?
You may find many options for an SEO agency in Brisbane, but Bubblegum Marketing is the one for you. Why? Because We incorporate customised SEO services to meet the unique needs of your business. With our expertise, we'll help your business website climb the search engine rankings, increase your visibility, and grow your customer base.
The right Custom-Crafted SEO Solutions
Bubblegum Marketing is not just another SEO company in Brisbane. Unlike others who dive straight into optimisation, our team first understands, analyses, creates, and then executes the SEO strategies your business truly requires. The online competition is high, and we won't let your competition overshadow you online.
Our SEO solutions are crafted with:
We Offer All You Require at a Budget-Friendly Price
At Bubblegum Marketing, we pride ourselves on being your one-stop place for all your SEO needs. Whether you're seeking on-page SEO to enhance the website content and structure, off-page SEO to build your online authority, technical SEO to ensure the smooth running of your website, or local SEO to catch the attention of your local audience in Brisbane, we have got you covered.
We have designed our SEO services to be effective and wallet-friendly. You can have all your SEO requirements met without worrying about high costs. So, your search for affordable SEO services in Brisbane ends here, too.
Ready for Google Ads Management?
Talk to a Google Ads Agency Consultant about your advertising objectives today.
What SEO Benefits To Expect When You Hire Us?
As your Search Engine Optimisation Agency in Brisbane, Our approach isn't just about promises but results and benefits you can measure.
Time Efficiency
SEO is a time-consuming process requiring continued effort and implementation. With us, you can focus on your core and save time. While you focus on what you do best—running and growing your business, we streamline your SEO efficiently. We deliver results without the need for constant internal management.
Better Results
We have a track record of improving rankings, increased organic traffic, and better conversion rates. Our expertise can help you achieve more significant and consistent results than you could on your own. While your team holds invaluable insights into your business, our external perspective brings fresh perspectives, innovative approaches, and industry best practices to the table.
Local and global reach
Bubblegum marketing can optimise your online presence for local and global markets. That expands your business reach to potential customers worldwide. We optimise your online presence to ensure that you reach local customers and stand out prominently in local search results. Conversely, if your business has ambitions beyond local boundaries, we're well-equipped to help you achieve global reach.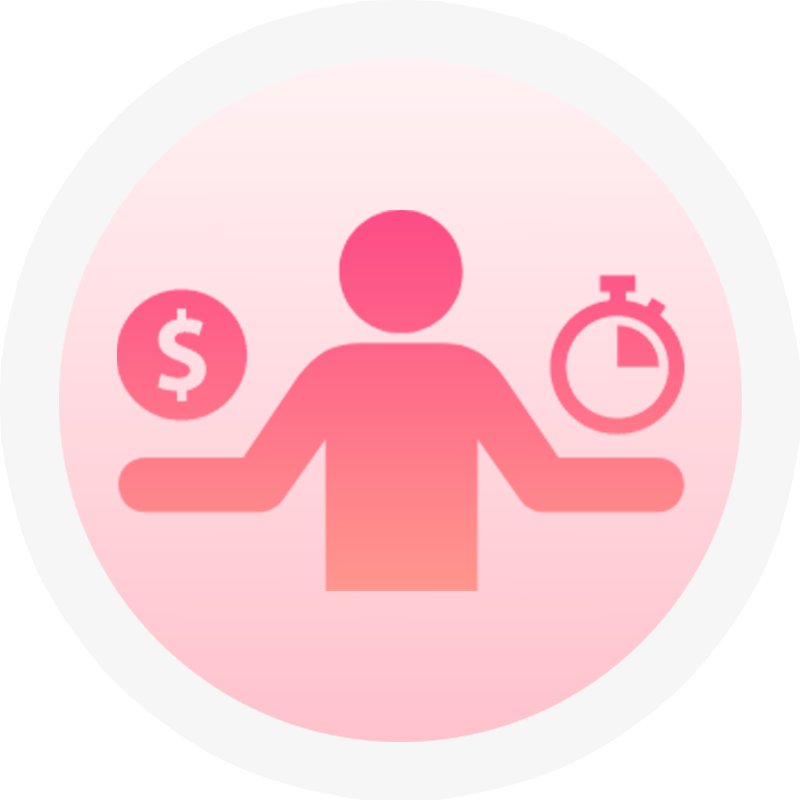 Cost saving
With us as your SEO expert, you cut costs compared to hiring and building an in-house team from scratch. This avoids the extra expense of salaries, benefits, training, and tools. We offer a budget-friendly solution to deliver results. You only pay for the services you need when you need them.
Long-Term SEO Strategy
Search engine optimisation is not just about quick wins or immediate results. It's a long-term strategy for the foundation of your online presence. At Bubblegum Marketing, we understand the value of sustained success in the ever-competitive digital landscape. What works today may not work tomorrow. SEO agencies stay on top of these changes, adapting strategies to align with the latest trends.
Ready for Google Ads Management?
Talk to a Google Ads Agency Consultant about your advertising objectives today.
"Working with Bubblegum Marketing has revolutionised our business. They launched a single campaign with just 4 emails and 1 automated funnel that created 26 highly qualified leads and $730,000-$740,000 worth of new business. When it comes to Marketing - I'd highly recommend you chat to the Bubblegum Marketing team"
– Trent Giumelli,
Giumelli Group.
BUBBLEGUM MARKETING WILL BE THE X FACTOR IN YOUR BUSINESS
"What our team said was going to take 12 months, Cam and his team at Bubblegum Marketing did in 3 days! The sales pipeline they built for us will revolutionise our business"
– Steve Gillespie,
Millionaire Property Makers.
WE HAD A SALES FUNNEL BUT WE DIDN'T KNOW WHAT WE WERE DOING!
"A couple of months ago we decided to change gears with our online Golf Subscription company and we were looking for some help in the Marketing Department. We have been absolutely thrilled with the results we have been getting and have seen some great things happening. It has been a seamless transition to work with Bubblegum Marketing. They are Rockstars and make my work so much easier!"
-Terri Rice,
Golf Fanatics.
BUBBLEGUM MARKETING ARE ROCKSTARS!
frequently asked questions